Serenata Strings
Serenata Strings is the recipient of the WeddingWire Five-Star Couples' Choice Awards 2014.  
With this award, Serenata Strings is placed in the TOP FIVE PERCENT
of the WeddingWire Community (nationwide) for demonstrating EXCELLENCE in QUALITY, SERVICE, RESPONSIVENESS and PROFESSIONALISM within the wedding industry. 
Members of Serenata Strings volunteered their talents, time & effort from Nov. 29, 2013 – Jan. 5, 2014 to raise money for the victims in the Philippines at Grapevine Mills the Christmas season of 2013.   Serenata Strings raised $8,000 for the victims in the Philippines.

Members of Serenata Strings volunteer their talents and time to raise money for the 1000 homeless children in the Dallas/Fort Worth area in collaboration with Captain Hope's Kids and the 2 million orphans around the world in collaboration with Buckner International Orphan Care every Christmas season at Grapevine Mills.
On Dec. 23, 2013, $1800 was donated to Captain Hope's Kids.
On Dec. 23, 2013, $200 was donated to Buckner International Orphan Care.
Starting Christmas season 2014, Serenata Strings will also raise money for:

Pass on the gift – Heifer International to end world hunger and poverty and to care for the Earth
Captain Hope's Kids
Feeding America
Food For The Poor (based in Coconut Creek in Florida)
Feed The Children (based in Oklahoma)
Members of Serenata Strings volunteer their time, efforts and talents to perform at various hospice centers in the Dallas/Fort Worth Metroplex area in affiliation with Good Shepherd Hospice and Hospice Compassus.
Please enjoy our two CDs:
Our newly-released CD featuring Karen Lim-Smith and Jay Smith as "Hits On Ten"
Our Christmas CD "Joyful" to benefit orphans in the U.S. and around the world
Proceeds from sales of "Joyful" will be donated directly to Buckner International Orphan Care and its program, Shoes For Orphan Souls.
To purchase physical copies of the CD please contact us.
To download the album from iTunes please click here.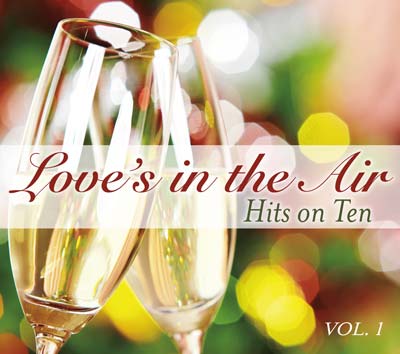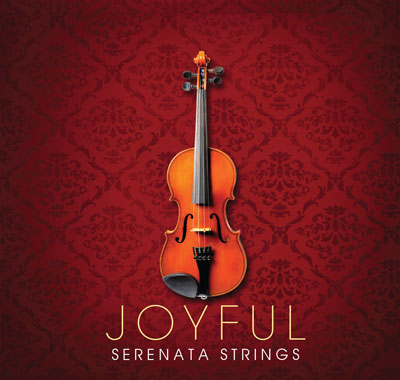 Musical Excellence Customized To Your Specific Needs Serving Dallas, Mesquite, Rockwall, Cedar Hill, Fort Worth, Arlington, Grand Prairie, Mansfield, Denton, Flower Mound, Lewisville, Highland Village, Corinth, Carrollton, Coppell, Grapevine, Colleyville, Southlake, Irving, Hurst, Euless, Bedford, Burleson, Keller, Frisco, Allen, McKinney, The Colony, Plano, Richardson, Addison, Garland, Waxahachie and beyond.
Specializing In Wedding Music, Ceremony Music, Cocktail Music, Reception Music & Live Music.
Serenata Strings offers solos, string duos, string trios, string quartets, string quintets and ensembles utilizing guitar, trumpets, flutes, vocals, harp and piano to suit your specific budget, taste and size of event. A diverse background in classical, pop, jazz, Broadway and Jewish traditional music allows Serenata Strings to perform requests not listed on our repertoire at no additional charge.
Offerings include:
Solo Cello
Solo Flute
Solo Guitar
Solo Harp
Solo Piano
Solo Trumpet
Solo Viola
Solo Violin
Solo Vocal
Jazz Duo Combo
2 Flutes
Flute & Violin
Guitar & Violin
Harp & Violin
Harp & Flute
Piano & Cello
Piano & Flute
Piano & Trumpet
Piano & Viola
Piano & Violin
String Duo – 2 Violins/Violin & Bass/Violin & Cello/Violin & Viola/Viola & Cello
Jazz Trio Combo
Flute Trio – Flute, Harp & Cello
Flute Trio – Flute, Viola & Bass
Flute Trio – Flute, Viola & Cello
Flute Trio – Flute, Violin & Bass
Flute Trio – Flute, Violin & Cello
Guitar Trio – Guitar, Violin & Cello/Bass
Piano Trio – Piano, Flute & Bass
Piano Trio – Piano, Flute & Cello
Piano Trio – Piano, Flute & Violin
Piano Trio – Piano, Trumpet & Bass
Piano Trio – Piano, Trumpet & Cello
Piano Trio – Piano, Trumpet & Violin
Piano Trio – Piano, Violin & Bass
Piano Trio – Piano, Violin & Cello
String Trio – 2 Violins & Bass
String Trio – 2 Violins & Cello
String Trio – Violin, Viola & Bass
String Trio – Violin, Viola & Cello
String Trio – Violin, Cello & Bass
Trumpet Trio – Trumpet, Violin & Bass
Trumpet Trio – Trumpet, Violin & Cello
Jazz Quartet Combo
Quartet Combo – Trumpet, Flute, Violin & Bass
Quartet Combo – Trumpet, Flute, Violin & Cello
2 Trumpets & String Duo – 2 Trumpets, Violin & Bass
2 Trumpets & String Duo – 2 Trumpets, Violin & Cello
Flute & String Trio – Flute, Violin, Viola & Bass
Flute & String Trio – Flute, Violin, Viola & Cello
Flute & String Trio – Flute, Violin, Cello & Bass
Guitar Quartet – Guitar, 2 Violins & Cello/Bass
Piano Quartet – Piano, Flute, Trumpet & Violin
Piano Quartet – Piano, Flute, Viola & Bass
Piano Quartet – Piano, Flute, Viola & Cello
Piano Quartet – Piano, Flute, Violin & Bass
Piano Quartet – Piano Flute, Violin & Cello
Piano Quartet – Piano, Trumpet, Violin & Bass
Piano Quartet – Piano, Trumpet, Violin & Cello
Piano Quartet – Piano, Violin, Viola & Bass
Piano Quartet – Piano, Violin, Viola & Cello
String Quartet – 2 Violins, Viola & Bass
String Quartet – 2 Violins, Viola & Cello
String Quartet – Violin, Viola, Cello & Bass
Trumpet & String Trio – Trumpet, 2 Violins & Bass
Trumpet & String Trio – Trumpet, 2 Violins & Cello
Trumpet & String Trio – Trumpet, Violin, Viola & Bass
Trumpet & String Trio – Trumpet, Violin, Viola & Cello
Trumpet & String Trio – Trumpet, Violin, Cello & Bass
Quintet Combo – Trumpet, Flute, Violin, Viola & Bass
Quintet Combo – Trumpet, Flute, Violin, Viola, Cello
2 Trumpets & String Trio – 2 Trumpets, Violin, Viola & Bass
2 Trumpets & String Trio – 2 Trumpets, Violin, Viola & Cello
Flute, Piano & String Trio – Flute, Piano, 2 Violins & Bass
Flute, Piano & String Trio – Flute, Piano, 2 Violins & Cello
Flute, Piano & String Trio – Flute, Piano, Violin, Viola & Bass
Flute, Piano & String Trio – Flute, Piano, Violin, Viola & Cello
Trumpet, Piano & String Trio – Trumpet, Piano, 2 Violins & Bass
Trumpet, Piano & String Trio – Trumpet, Piano, 2 Violins & Cello
Trumpet, Piano & String Trio – Trumpet, Piano, Violin, Viola & Bass
Trumpet, Piano & String Trio – Trumpet, Piano, Violin, Viola & Cello
Flute & String Quartet – Flute, 2 Violins, Viola & Bass
Flute & String Quartet – Flute, 2 Violins, Viola & Cello
Flute & String Quartet – Flute, Violin, Viola, Cello & Bass
Guitar Quintet – Guitar, 2 Violins, Viola & Cello/Bass
Trumpet & String Quartet – Trumpet, 2 Violins, Viola & Bass
Trumpet & String Quartet – Trumpet, 2 Violins, Viola & Cello
Trumpet & String Quartet – Trumpet, Violin, Viola, Cello & Bass
Piano Quintet – Piano, 2 Violins, Viola & Bass
Piano Quintet – Piano, 2 Violins, Viola & Cello
Piano Quintet – Piano, Violin, Viola, Cello & Bass
String Quintet – 2 Violins, Viola, Cello & Bass
Brass Quintet and String Quartet combined